Feb 25, 2022

Workshop set on building better spray programs for vineyards in Michigan

Are you a Michigan grape grower and want to feel more confident about fungicide spray program design? Join in March 23, from 1-5 p.m. for a virtual Fungicide Resistance Management Extension Workshop.

Fungicide resistance to powdery mildew and botrytis bunch rot is a growing concern for grape producers. Developing spray programs that focus not only on disease management but also fungicide resistance mitigation can be challenging. This workshop is designed to assist crop consultants, vineyard managers or anyone who writes or recommends fungicide programs with developing a fungicide spray program for wine and juice grapes in Michigan. There will be a focus on designing programs that adhere to fungicide stewardship principles.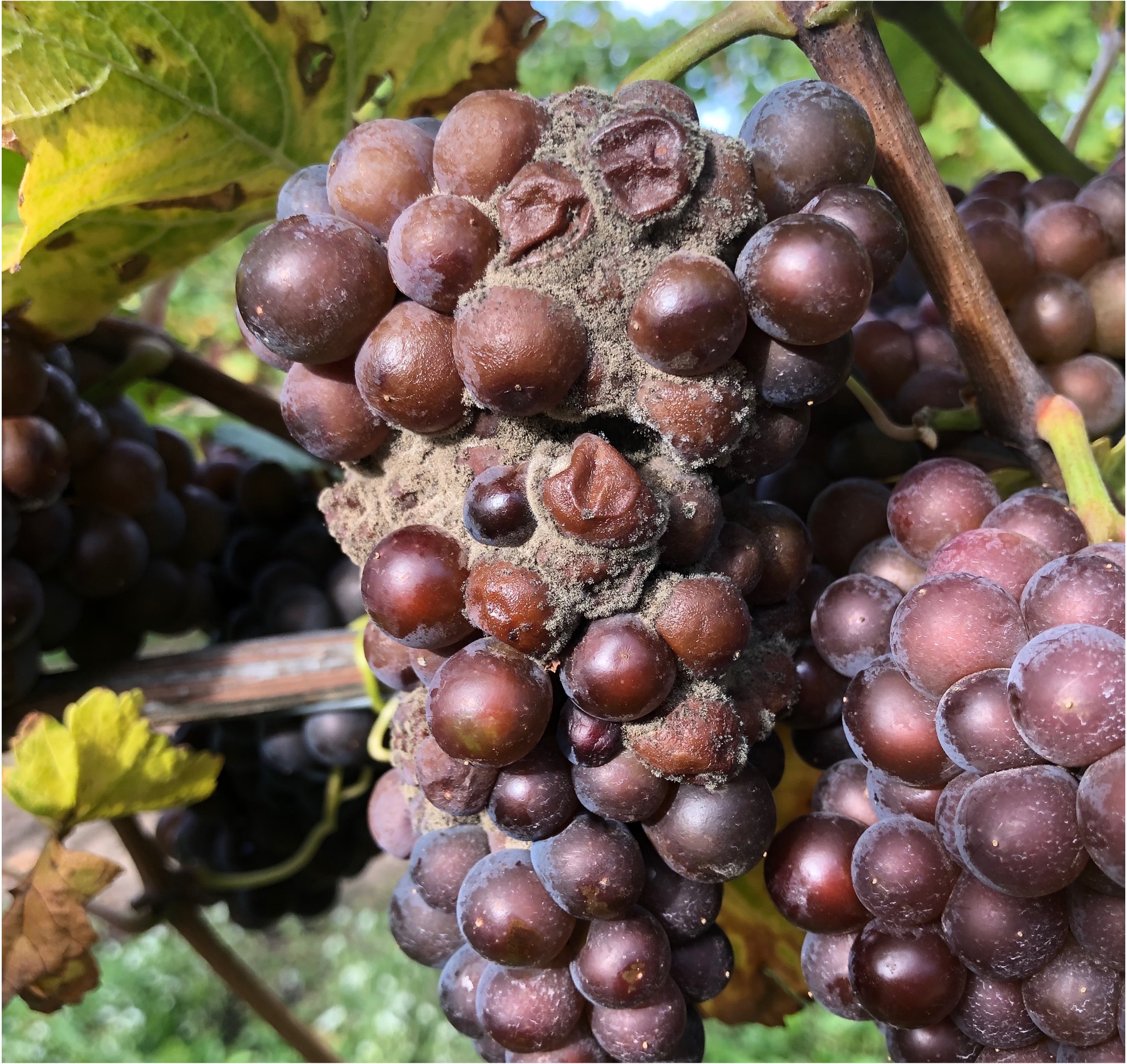 Botrytis bunch rot can be an issue on many tight clustered varieties. Photos: Timothy Miles/MSU.
Preregistration is required. Registration closes Friday, Feb. 25, and is limited to 30 people. So don't wait, sign up today!
Register for the Fungicide Resistance Management Extension Workshop
This event is co-sponsored by the Department of Plant, Soil and Microbial Sciences and Michigan State University Extension in collaboration with FRAME Network (Fungicide Resistance Assessment, Mitigation and Extension Network). The goal of this USDA funded program is to develop tools that can be applied to face fungicide resistance challenges. For more information, visit the FRAME Network website.
– Timothy Miles, Michigan State University
Photo at top: Powdery mildew on grapes is a constant issue in grape production.